Industry 4.0 - You might have thought about it.
We have done it.
Working for industry and research demands very special requirements on reliability and accuracy in software and hardware design. With this mindset, we create integrated solutions for process controlling, measurement and analysis processes - from software to hardware and sensor technologies. Essential interfaces, for example to web shops, are as well developed by us as intelligent or autonomous warehouse administrations and plant controls. Residual systems can be integrated into our solutions and we connect already existing software and hardware with newly engineered products always keeping our special attention on meeting the high standards required in production and automation technology.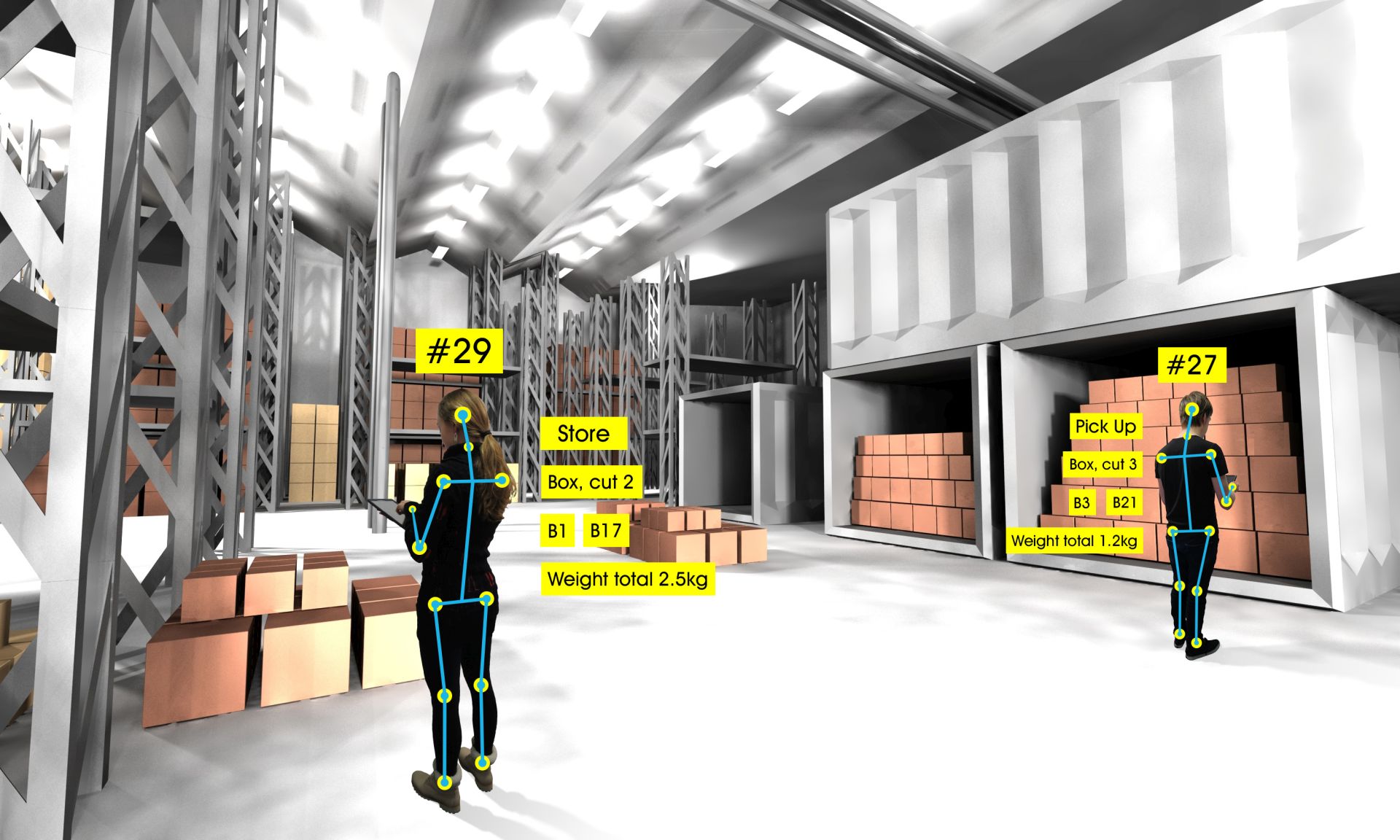 Modern process control combines virtual and real representations, dynamically connects devices and enables a continuous flow of information throughout the entire process. From our technology portfolio, we use
Image recognition
Augmented reality
Smart devices
Interactive displays
to enable an information flow without any carry-on devices.
For chaotic warehousing, we have developed a multi-stage system that ensures that 99% packages can be stored and removed without scanners or other equipment. For this purpose, our software scans printed barcodes, QR codes, transponders and optical markings on packages. With the help of beacon technology and cameras, we can reliably locate and recognize employees. In the 1% case that a package can not be detected, an employee can be informed, for example, via a smartwatch that a manual scanning is necessary - for which he only needs the camera of his mobile phone.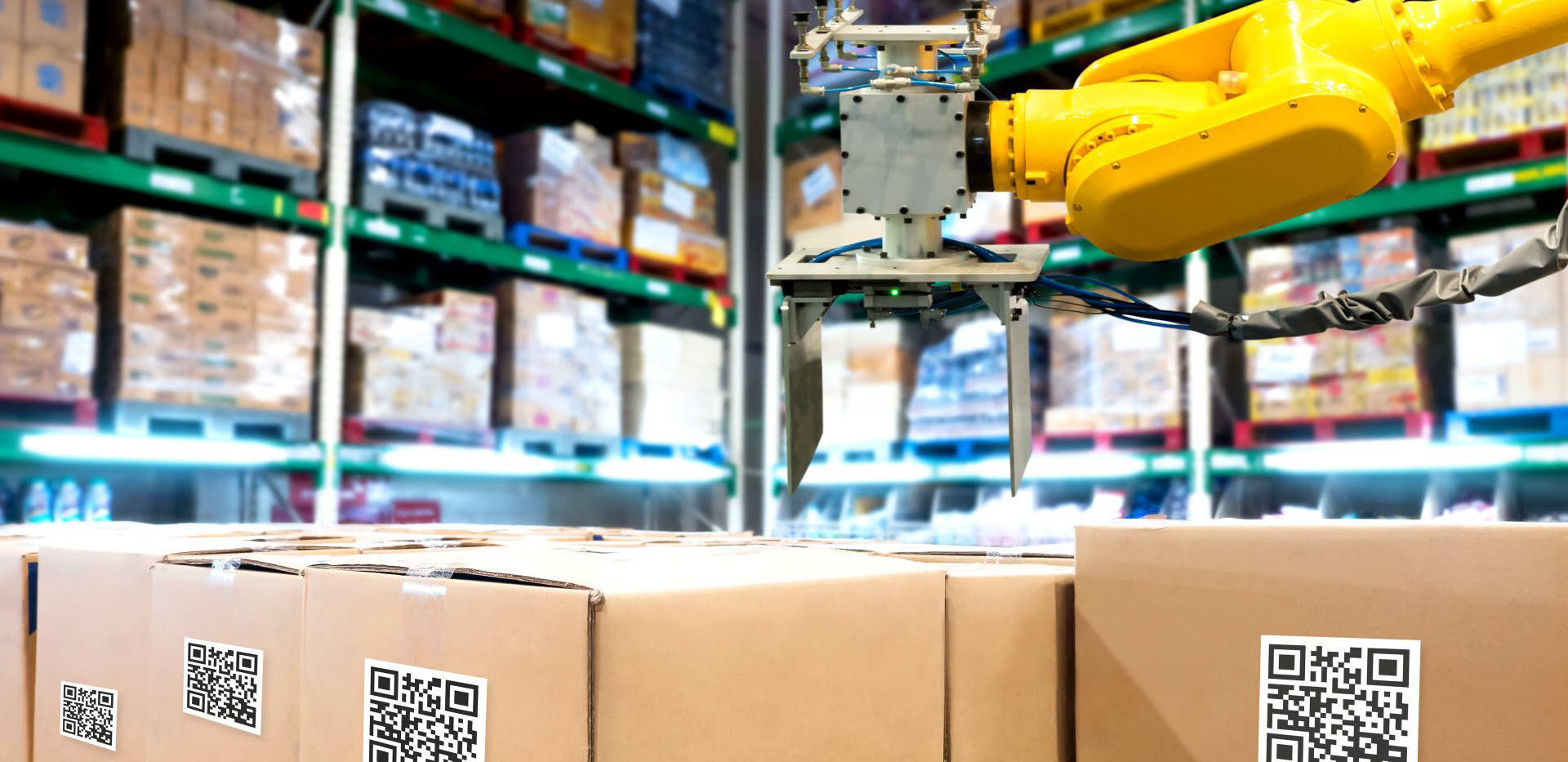 Sequence control in productions
We have developed an innovative system for production sequence control. Various devices are used that can be coupled with each other - for example, barcode scanners, tablets, smartwatches or label printers. This allows an employee to retrieve information about a product on any device that is paired with their barcode scanner, or directly take over production and shipping control.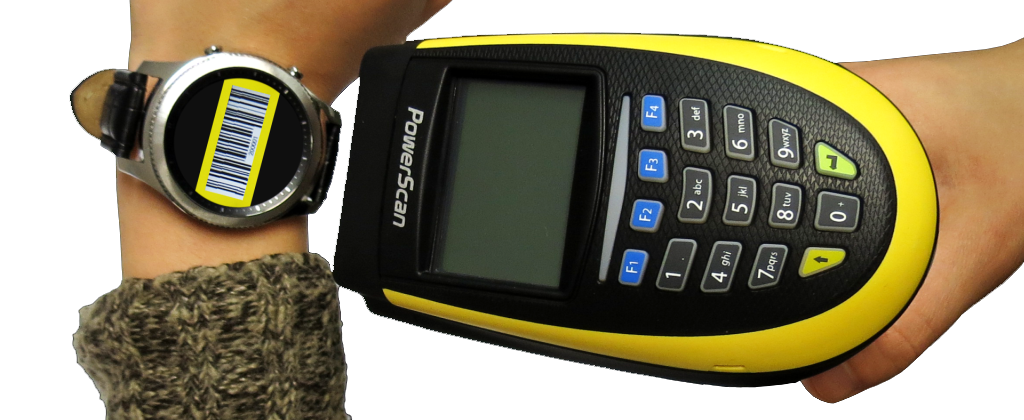 Autonomous systems and robots are now indispensable in a modern production or storage environment. The obvious advantage of autonomous systems is the easy integration into existing systems. Further long-term benefits such as easier maintainability and increased interchangeability of technical units should not be underestimated. For a large online retailer, we have successfully used a system for automated shipping based on autonomous storage robots, conveyor belts, robot arms and hardware and software developed individually for the customer. From online ordering to shipping, people are only needed to monitor and maintain the systems.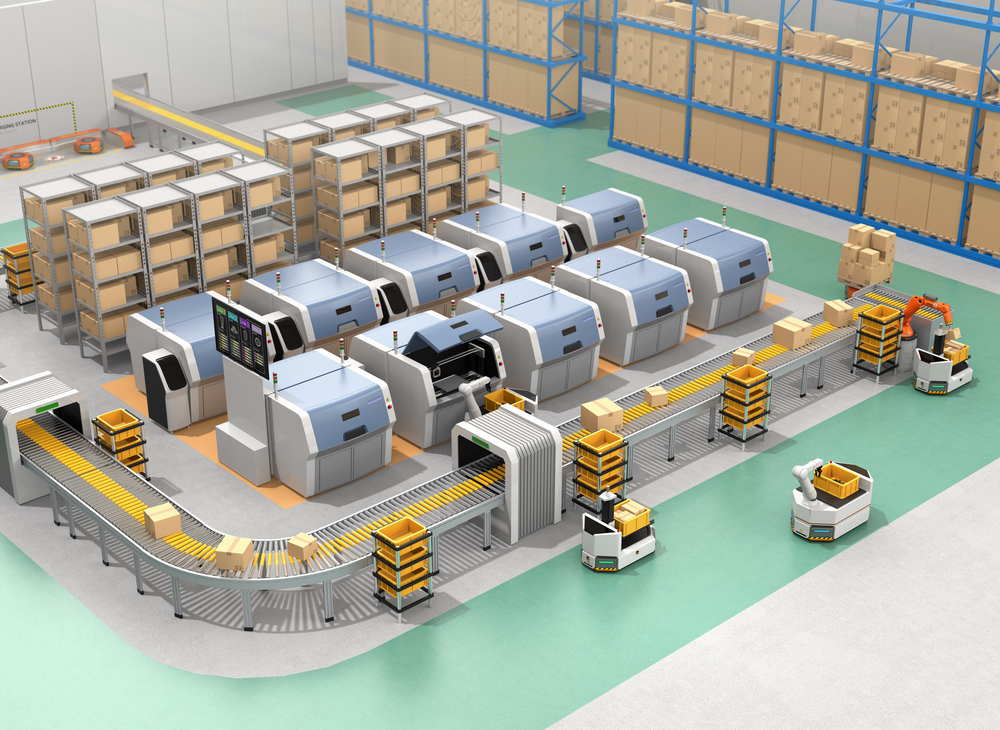 Modern packaging algorithms
Efficient production lines package items "just in time". Tailor-made cardboard boxes are produced for each order, which securely enclose the items and save a lot of packaging material such as cardboard boxes and filling materials. For this purpose, we have developed an algorithm that calculates the appropriate dimensions of the packaging in a resource-optimized and resource-saving manner and incorporates requirements for special articles such as protective intermediate layers. The calculated packaging sizes are sent to a production machine for cartons, which produces them fully automatically.